Well it seems this month has nearly gotten away from us and it was another busy one, so I'm going to recap some of the major events.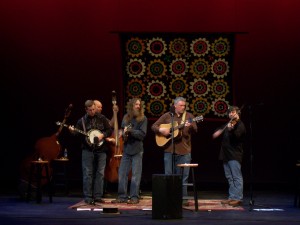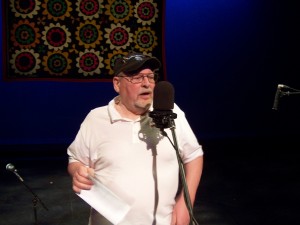 The first Saturday of the month found a number of folks in Red Oak, IA at the Wilson Performing Arts Center.  We were all there to participate and enjoy a live recording of Omaha's SouthPaw Bluegrass Band. We arrived early afternoon and were welcomed to the beautiful and modern facility.
Following sound check/rehearsal we were treated to a great Mexican meal up Hwy. 34 just a short piece and then came back for "Uncle" Billy Dunbar's call to the evening's recording and show.  (Billy received an award last fall from Bob Everhart at the LeMars, IA Festival for his years of promoting Old-Time Music).  Tesco Productions was there to help setup for the show and push the record button.  The recording was direct to hard disc on the Alesis HD24XR.
The evening also found Hal Cottrell and his wife, Tricia at the house mixing console, and my friend Allyn (who helps out every once in a while) was there to assist (and keep me awake on the way home!)
Just a note concerning the Wilson Performing Arts Center. If you're looking for a very nice venue to host a small to medium-sized event, consider this location.  It holds about 250 in theater-style seating, has a nice large stage, ample parking and is located only about an hour from Omaha.  The host was great to work with and the location has that small-town feel.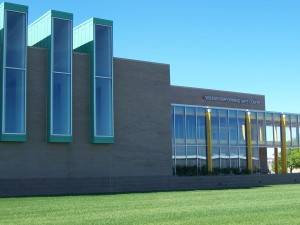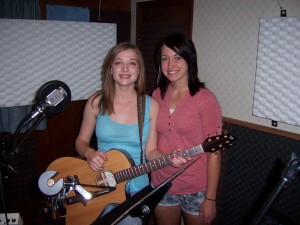 The following week found sisters Jessica and Heather back in the studio.  They're all "growed-up" from when they were here several years ago recording when their mother brought them in.  They are now writing their own music and sing beautifully (as they always did) to the accompaniment of Jessica on acoustic guitar.  It's always a great joy to see young artists continue to sharpen their God-given talents and pursue other avenues of expressing them.
Glory Road has finished the mixdown of the their 6th recording at Tesco Productions entitled Chapter VI.  All the listen-throughs are also completed and so we're in the final stages of mastering it.  Look for that CD to be out soon which well reflects their continued growth – both in their individual singing skills as well as a broadening choice of songs which expands the group musically.  Job well done!  (On a technical note – the Pro Tools LE system I mentioned last month is now running and we'll be using one of its plug-ins as part of their mastering process.)
Joe Laughlin has been back in the studio quite a lot this month for mixing his 15-song recording.  We've runoff nearly all the songs now, have identified some additions to make, and once those are done we should be able to make the final mixes.  I was excited to hear this project come together which has been three years in the making.  It will be well worth the wait and intentional effort being applied.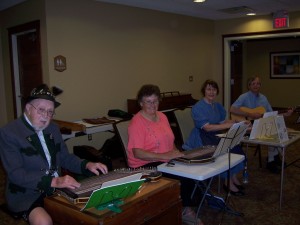 On the 23rd I was honored to accompany the Nebraska Zither Club as the rhythm guitar player.  We presented a program at the Heritage Ridge assisted living facility in Bellevue, NE.  The time seemed to be enjoyed a lot by those who attended, and I know I for one was blessed to be a part of it.  It doesn't take a lot to bring a smile to someone's face and it was great to see so many.
And oh yeah, I did manage to sneak in a weekend fishing trip in Iowa where my friend and I had a great time.