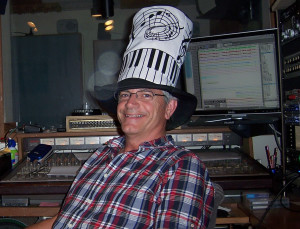 Tesco Productions is owned and operated by Tom Sharman.   A native of NE, his pre-college years on the farm helped shape the work ethic and value brought to all your productions here.  Although he takes your work very seriously, he tries not to take himself too seriously and so you'll find a very comfortable and relaxed atmosphere to work and play in – and he tries to bring this interactive spirit to live events as well.  Having been in the music environment since childhood and being a musician himself, Tom brings a good understanding of music stylings and creative expertise to your recordings.  He is regularly called on to help clients with production ideas and has at times added additional music to their projects.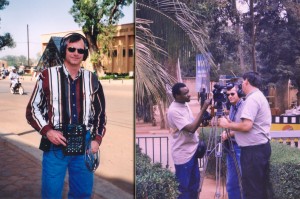 On the corporate side, he has worked alongside CEOs and managers of some of Omaha's largest companies – from providing live engineering for special events and international conventions held in Omaha and other major US cities to providing pre-show production in his studio.  His engineering skills have taken him overseas to provide audio support for a unique video project taped in West Africa.  He has also engineered live music and speaking events from small music ensembles to choir/orchestral pageants in some of Omaha's largest churches.
On the personal side,  a colleague re-introduced him to fishing and he became hooked.  You'll probably see some pics of his latest outings posted here periodically.